During the last years mobile Mapping systems have become more advanced and more and more common for use on site and within the workflow of different projects.
To work efficiently with this kind of data, we have developed Scalypso Mobile.
With Scalypso Mobile you are able to:
Work with pointclouds created by mobile mapping devices, drones or digital terrain models
The E57, LAS, LAZ, TXT, ASC, PTS and PLY file formats are supported and can be loaded directly into Scalypso Mobile without loss of data
Realtime transfer of single points, simplified point clouds or polylines into your CAD system
With using Scalypso Mobile you are saving up resources in your CAD System. As you decide which parts of your data will be necessary for you workflow and export only as needed, there is no previous work to be done with the pointcloud by the operature capturing the data.
Scalypso Mobile is a standalone Software. If you are looking for a free trial version, let us know on our Request Licence Page.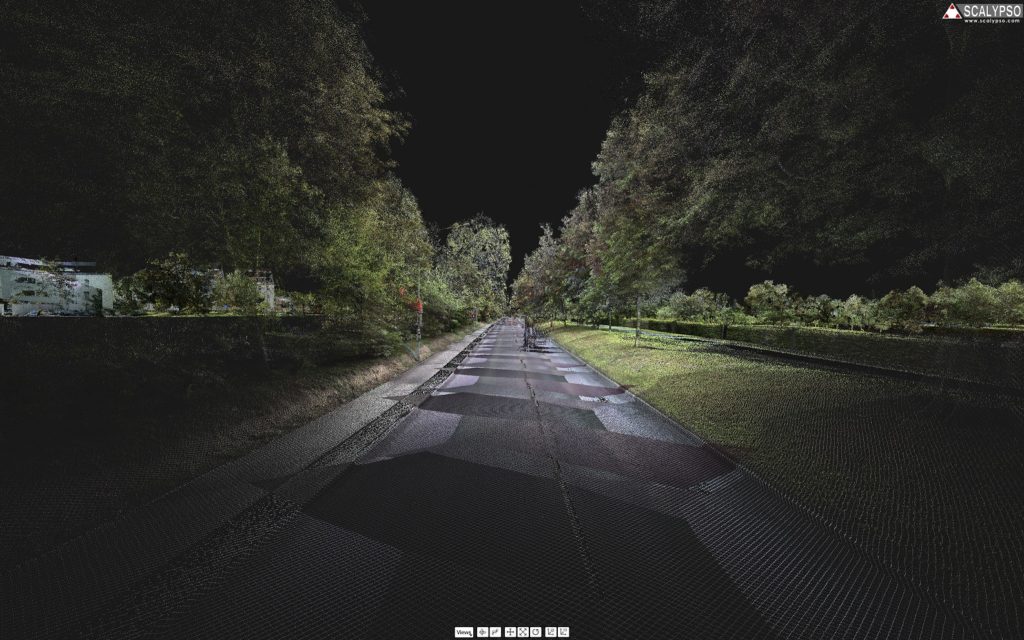 Scalypso Mobile supports the following systems:
Matterport
dotscene
NavVis
BLK2GO
TIMMS
GeoSLam HORIZON
Drohne