Installation with ALLPLAN 2019-1
If you have previously installed Scalypso, no further steps are required. You can start the converter or the Modeler by clicking on the corresponding icons in the action bar.

If no Scalypso installation was found, an error message appears, e.g. "Could not find a Scalypso version 2.20.3 or later. Please check your installation." As of Allplan 2019-1-0, a scalypso installer is delivered with the Allplan setup. If you open the Service 2019 application, you will find the installation program in the main menu (Service->Scalypso Plugin).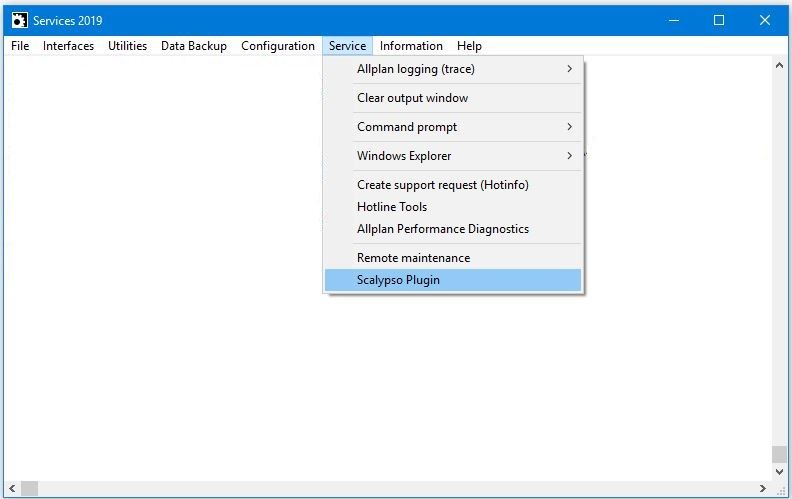 This will open a directory with the Scalypso installer. Run the Scalypso installation program with administrator rights and follow the instructions.
The installation includes a 14-day trial license for all Scalypso products. An Internet connection is required to activate the trial version.